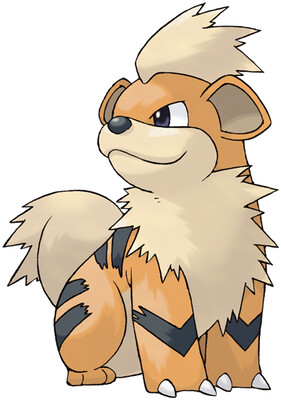 Name:
Veritas ('Vera' for short)
Species
: Growlithe
Sex
: Female
Description:
Possibly the one thing keeping him sane, Veritas is the light of Edgeworth's days here at Paradisa. She seems to have the uncanny ability to anticipate Edgeworth's emotions before even
he
feels them. She also has the ability to breathe fire - a fact that Edgeworth stumbled upon but weeks after encountering her (and in the most embarrassing way, possible). She is intelligent, mischievous, playful and SRS BZNESS when it comes to defending her
sugar daddy
owner. There's no question that she has a mind of her own, and will hold no qualms in defying Edgeworth should she feel it to be for the best.
She tends to sport an assortment of
incredibly gaudy
,
over-the-top
(Hey, it's Edgeworth we're talking about, here.)
collars
. And when no one looking? The occasional hair bow or two.
Name:
Pyotr
[Named after, 'Pyotr Ilyich Tchaikovsky']
Species:
baby Ekans
Sex:
Male
Description:
Caught by Veritas during their trip to Castelia City upon hearing that Edgeworth has a 'fondness for snakes.' They tend to not get along very well as a result.